Swiss "robotics-as-a-service" startup SAEKI is disrupting traditional manufacturing with its innovative "microfactories." These automated plants use industrial robots equipped with additive manufacturing technology to create complex molds faster and more cost-effectively.
Founded in 2021 by Andrea Perissinotto, Oliver Harley, and Matthias Leschok, SAEKI has recently secured $2.3 million in seed funding led by Wingman Ventures. The company's focus is on streamlining manufacturing processes and reducing waste.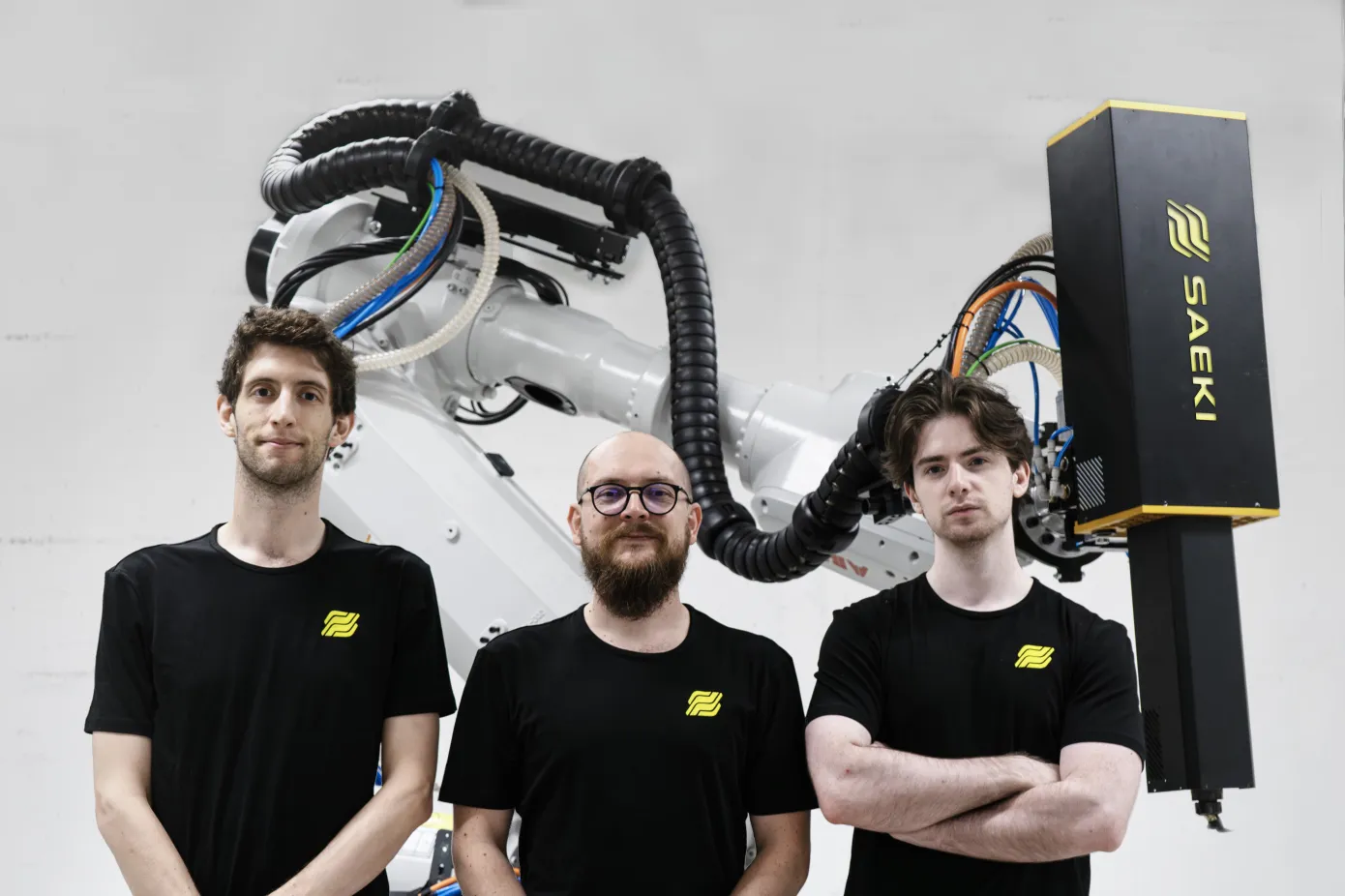 The company is on a mission to make the creation of complex molds faster, more cost-efficient, and environmentally friendly. These molds, essential for constructing items like aircraft wings and concrete installations, have historically been expensive and time-consuming to produce. SAEKI's solution involves fully automated plants powered by industrial robots employing additive and subtractive manufacturing technology.
These robots act as self-contained "microfactories," capable of executing every manufacturing step, from 3D printing to milling and inspection.
RaaS
With a robots-as-a-service model (RaaS), SAEKI offers flexibility, allowing customers to access the technology without additional machinery. Pilot projects in architecture, engineering, and construction sectors are already proving successful, generating revenue for the company.
"What we consistently hear from people and companies is a desire for faster more sustainable solutions for their parts," said founder Perissinotto.
"Merely offering savings through a multi-million dollar machine that requires extensive space and additional resources, including hiring personnel well-versed in new processes and materials, is not appealing to them."
With a strategic focus on automation and waste reduction, SAEKI's impact is already evident in successful pilot projects across architecture, engineering, and construction sectors. As the company's inaugural factory takes shape in Switzerland, it becomes clear that SAEKI is not just a startup focused on mold-making, but perhaps on molding the shape of industry itself.
Source: TechCrunch
Come and let us know your thoughts on our Facebook, Twitter, and LinkedIn pages, and don't forget to sign up for our weekly additive manufacturing newsletter to get all the latest stories delivered right to your inbox.
منبع: https://3dprinting.com/news/saekis-innovative-microfactories-to-transform-manufacturing/