Paradigm 3D has introduced its advanced 3D printing facility in Dubai, marking an important milestone in the Middle East's additive manufacturing landscape. This facility is certified to produce aviation flight parts, making it the first of its kind in the region.
With an initial investment of USD $3 million, this state-of-the-art facility boasts top-tier industrial 3D printers from Stratasys. It is uniquely certified under the aerospace-specific EASA Part 21G regulation, granting it exclusive rights in the Middle East to manufacture components for private and commercial aircraft. Situated in the Jebel Ali Industrial Area and spanning 10,750 square feet, the facility will commence operations with a production capacity of 2,000 additively manufactured parts annually, with plans to expand to 20,000 parts within the next decade.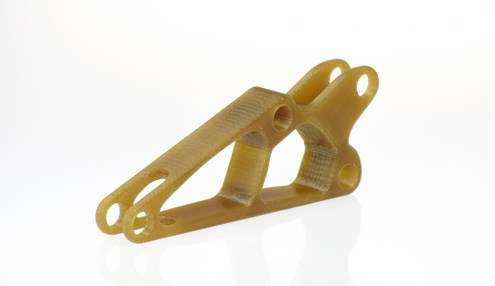 The facility's production scope encompasses a wide range of aircraft interior components, including seating, electronic cooling ducts, micro vanes, and gaskets, among others. This initiative is poised to significantly reduce lead times for replacement parts, bolstering airlines' operational efficiency while curbing environmental impacts related to part transportation.
Paradigm 3D has established strategic partnerships to support its operations, collaborating with The Design to Manufacturing Company for 3D printer installation and uptime support, and teaming up with AM Craft, a certified aerospace production firm, to attain local production approval and offer regional manufacturing capabilities.
This endeavor is set to benefit not only the UAE market but also the broader region, with plans for expansion into additional industry sectors in the future. It underscores the UAE's dedication to innovation and positions the country as a hub for digital manufacturing advancements.
Come and let us know your thoughts on our Facebook, Twitter, and LinkedIn pages, and don't forget to sign up for our weekly additive manufacturing newsletter to get all the latest stories delivered right to your inbox.
منبع: https://3dprinting.com/news/paradigm-3d-unveils-dubais-first-3d-printing-facility-for-aerospace-advancements/