A research team at Oak Ridge National Laboratory (ORNL) has recently earned recognition at the Annual Merit Review for their work in developing a lightweight aluminum alloy. This alloy, named DuAlumin-3D, was created in response to the need for strong and lightweight materials suitable for additive manufacturing or 3D printing.
Conventional wrought aluminum alloys have posed challenges for additive manufacturing due to their difficult processing. However, DuAlumin-3D overcomes these hurdles with its exceptional fatigue strength and creep resistance, outperforming all known aluminum alloys at temperatures above 300°C. This printable material is designed for use in laser powder bed additive manufacturing and maintains over half of its strength at temperatures ranging from 300 to 315°C.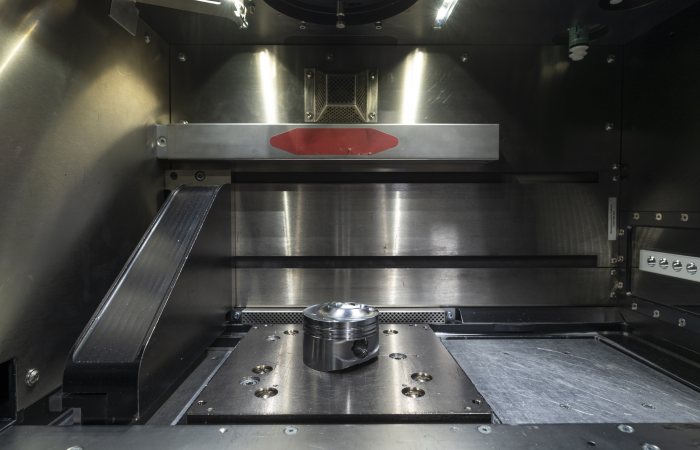 The alloy gets its name from its dual strengthening mechanisms, enabled by the rapid solidification characteristics of 3D laser printing combined with a brief heat treatment. In just under three years, the technology has evolved from concept to a viable material for additively manufactured prototypes and products.
Collaboration played a crucial role in the project's success, drawing on the diverse skillset of ORNL's team and partners like General Motors and Honda Performance Development. The alloy has already been used to print pistons successfully tested in a four-cylinder engine at ORNL. It is being further developed for specific vehicle components, with GM planning to test the alloy's pistons in a new lightweight, high-efficiency V8 medium-duty truck engine.
DuAlumin-3D's applications extend to the aerospace sector, where it could replace titanium parts to significantly reduce an aircraft's weight and enhance energy efficiency.
Come and let us know your thoughts on our Facebook, Twitter, and LinkedIn pages, and don't forget to sign up for our weekly additive manufacturing newsletter to get all the latest stories delivered right to your inbox.
منبع: https://3dprinting.com/news/ornl-team-gains-recognition-for-new-printable-alloy/