Nano Dimension has announced its acquisition of Additive Flow, a UK-based company specializing in 3D design simulation and optimization solutions. This move marks a significant step forward in Nano Dimension's product development strategy, particularly in the realm of computer-aided engineering and design.
Additive Flow has developed powerful simulation software that covers mechanical, thermal, and thermo-mechanical properties, as well as frequency and fatigue across various materials and processes. This software aids in design, production, and quality decisions, optimizing for factors like cost, weight, manufacturing productivity, and yield concurrently. The acquisition adds to Nano Dimension's capabilities in leveraging the benefits of additive manufacturing, with a focus on AI and GPU-accelerated software.
By integrating Additive Flow's technology into their proprietary design package suite, FLIGHT, Nano Dimension aims to enhance its customers' ability to swiftly and cost-effectively replicate, design, and enhance AME (Additively Manufactured Electronics) components' prototypes.
"The Additive Flow team is thrilled to join Nano Dimension. Our solution was born out of real engineering challenges we faced to harness the capability of advanced manufacturing," said Alexander Pluke, Chief Executive Officer and Chief Technology Officer of Additive Flow.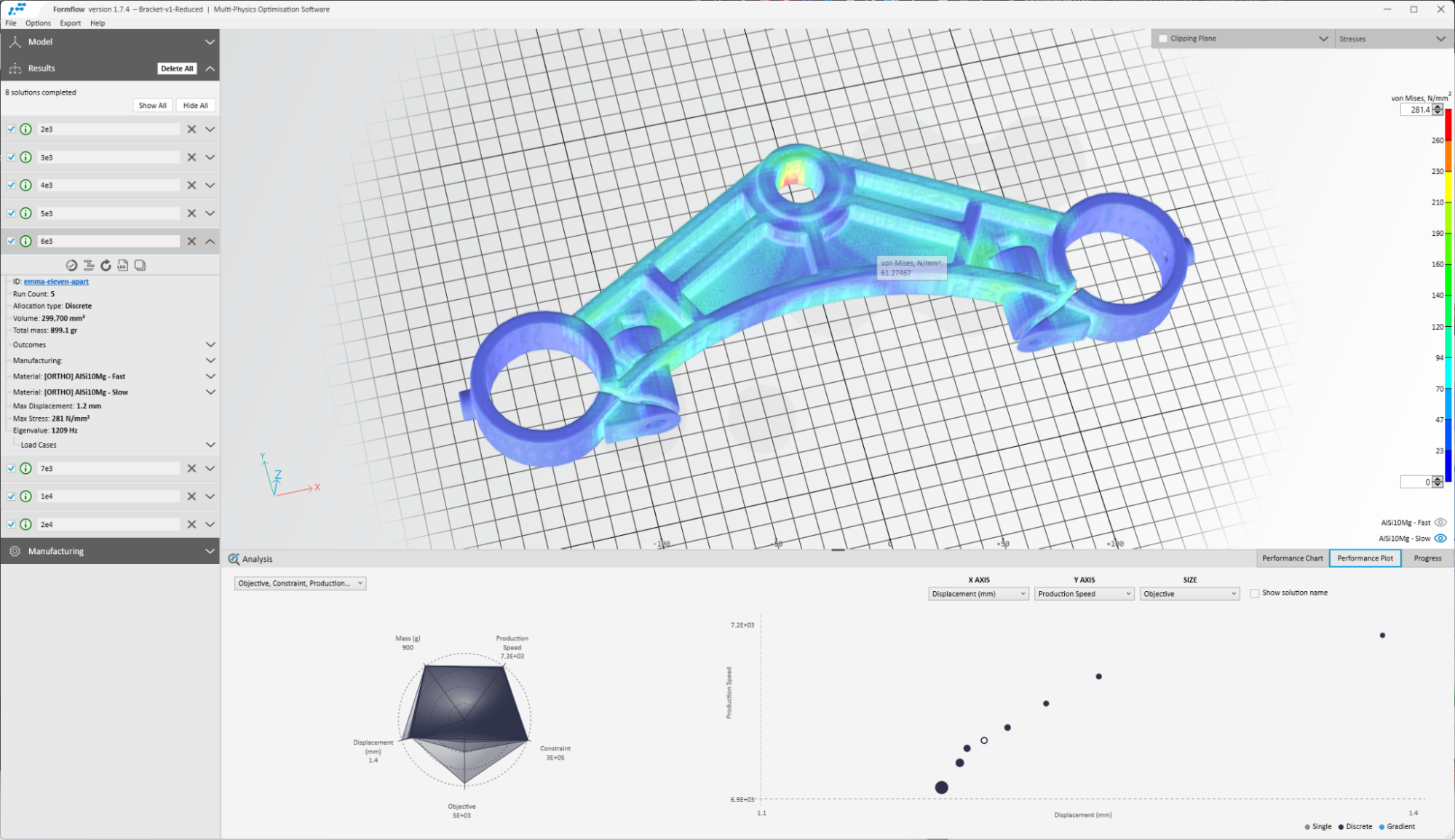 "Our platform is built from the ground up to handle all the complex data and decisions of digital engineering, so teams can focus on their key goals. We are fortunate to have found a great partner in Nano Dimension where our innovation can be leveraged to its maximum potential. We look forward to building on our impressive track record and continuing to develop Additive Flow's software and enhance Nano Dimension's leading AM and AME product offerings."
Nano Dimension's mission is to transform electronics and mechanical manufacturing into precision additive electronics and manufacturing through Industry 4.0 principles. They apply deep learning-based AI and cloud-based distributed manufacturing to drive advancements in manufacturing capabilities.
Come and let us know your thoughts on our Facebook, Twitter, and LinkedIn pages, and don't forget to sign up for our weekly additive manufacturing newsletter to get all the latest stories delivered right to your inbox.
منبع: https://3dprinting.com/news/nano-dimension-acquires-additive-flow-gaining-simulation-expertise/