US-based manufacturing company Snowbird Technologies has recently unveiled the Snowbird Additive Mobile Manufacturing Technology (SAMM Tech) platform. This patented system is ingeniously housed within a shipping container, marking a new era in portable and deployable large-format metal parts production. SAMM Tech has garnered attention for its potential to transform on-site equipment repairs, meeting the demands of warfighters and industrial operators globally.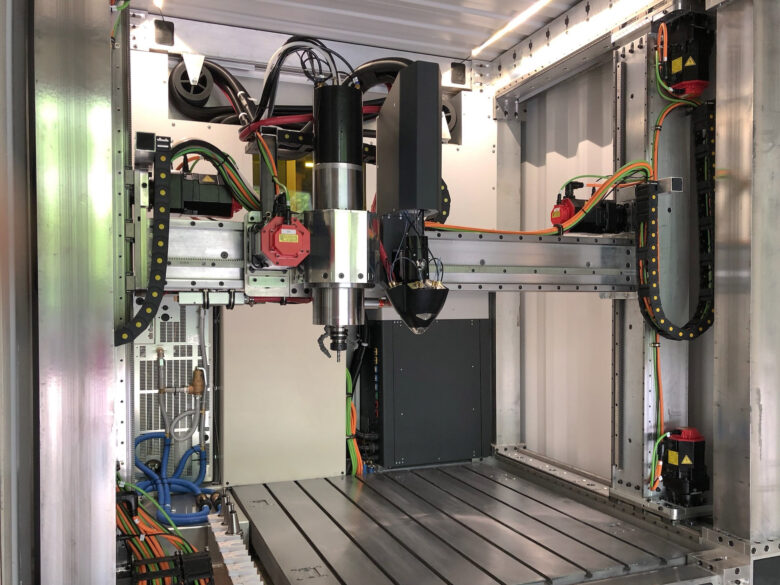 At the core of SAMM Tech lies Meltio's additive manufacturing technology, seamlessly integrated for optimal performance. Jeremy Heerdink, Vice President of Business Development at Snowbird Technologies, emphasizes the platform's prowess in enabling efficient and precise additive manufacturing even in the most remote and challenging environments across the world.
Key to SAMM Tech's success is the directed energy deposition (DED) process, utilizing laser-generated melt pools to meticulously stack layers of weld beads. The system predominantly employs wire as its metal feedstock, offering safety, cleanliness, and ease of use. Moreover, the platform boasts the versatility to print dual wire for specialized applications like hard-facing and anti-corrosion coatings, accommodating an array of materials, including stainless steel, carbon steel, titanium alloys, and nickel alloys.
SAMM Tech's significance extends to defense, aerospace, and energy sectors, enabling on-site manufacturing with unparalleled convenience and precision.
"Portable, forward deployable metal manufacturing solutions are gaining momentum with many government organizations and energy companies, and we look forward to participating in the deployment of these new types of solutions," said Michael Humphrey, Meltio sales manager for North America.
Snowbird Technologies takes this innovation a step further, offering the Meltio Engine Robot with dual wire capabilities for global distribution. The company is dedicated to providing robust technical support, encompassing site evaluations, installations, setup, and training.
Come and let us know your thoughts on our Facebook, Twitter, and LinkedIn pages, and don't forget to sign up for our weekly additive manufacturing newsletter to get all the latest stories delivered right to your inbox.
منبع: https://3dprinting.com/news/introducing-samm-tech-on-demand-manufacturing-inside-a-shipping-container/