Bambu Lab has taken the 3D printing community by storm with the official launch of their latest creation, the A1 Mini. In a surprising move, they've embraced the "bed slinger" design, as opposed to their previous models which featured print beds moving in the z-axis.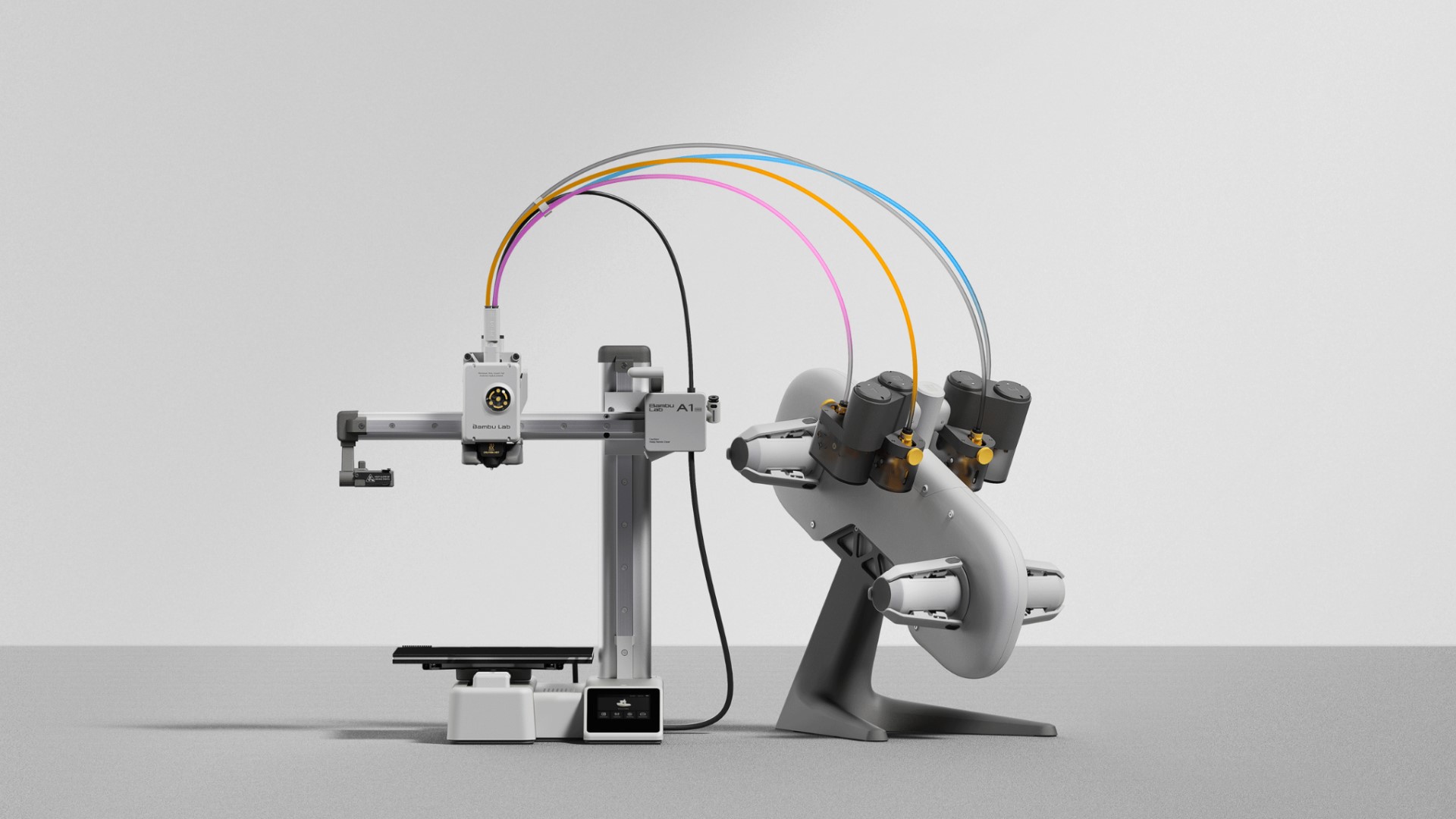 This budget-friendly printer boasts an impressive array of features, including:
– A generous 180mm cubed print volume.
– Fully automated calibration for hassle-free setup.
– Active motor noise cancellation for a quieter printing experience.
– Advanced filament monitoring that goes beyond the norm, tracking filament presence, speed, odometry, tension, and pressure.
– Rapid print speeds of up to 500mm/s with acceleration up to 100,000 mm/s².
– Quick swap nozzle design for versatile printing options.
The A1 Mini's cutting-edge filament monitoring system ensures optimal print quality by detecting and addressing issues like filament runout, tangles, and extruder slips in real time, with automatic print pauses when necessary.
But Bambu's innovation doesn't stop there. They've also revamped the material management system (AMS) to enhance user experience and maintenance. The redesigned AMS offers centralized filament spool mounting, accommodating various spool sizes and eliminating a common gripe from users. RFID readers in the AMS optimize settings when using Bambu filament, yet it remains versatile enough to work with other brands.
For those eager to explore the full potential of the A1 Mini and the new AMS, a bundled package is available at $459. The printer is available on its own for just $299. And at that price, it looks like Bambu Labs might be onto yet another winner, much to the chagrin of rival 3D printer manufacturers.
Come and let us know your thoughts on our Facebook, Twitter, and LinkedIn pages, and don't forget to sign up for our weekly additive manufacturing newsletter to get all the latest stories delivered right to your inbox.
منبع: https://3dprinting.com/news/bambu-lab-releases-smart-and-affordable-a1-mini-3d-printer/