On September 2nd, Anycubic will celebrate their 8th anniversary, and to mark the occasion, the company will be hosting the inaugural A-Creators Fest.
The week-long festival will see users, influencers, and media partners join together for a week of 3D printing themed activities, including showcases, live streams, and of course, a few exclusive offers for participants also.
Read on for more information about the celebrations.
A-Creators Fest
At the A-Creators Fest, Anycubic is set to reveal a range of thrilling activities that will showcase the company's most recent innovations and progress in the ever-evolving field of 3D printing. This event will also commemorate the company's prosperous journey over the previous eight years.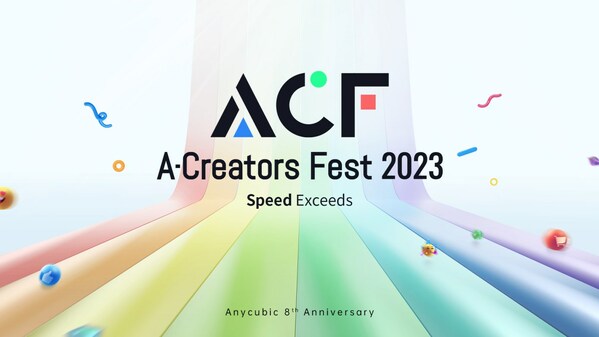 There will be four main events during the week-long celebration. Let's take a look at what we can look forward to during A-Creators Fest in some more detail below.
1. Anycubic's Formnext China 2023 Showcase
First up, Anycubic is excited to present their products at Formnext China 2023. The event, happening from August 29th to 31st in Shenzhen, China, offers a chance to engage with users, media partners, and peers.
The highlight will be the launch of the Kobra 2 series, known for its enhanced speed of up to 500mm/s, and the new Wash and Cure Max (for bigger prints). These products offer great new features that will captivate both enthusiasts and professionals.
Visit booth B25 in Hall 6 at Shenzhen World Exhibition & Convention Center to experience the Kobra 2 and explore other offerings. Everyone is welcome at Formnext China 2023, and stay tuned to social media for updates.
2. Anycubic's A-Creators Fest Livestream Extravaganza
Starting off the A-Creators Fest will be a Livestream Product Launch, setting the stage for the much-awaited introduction of the aforementioned Kobra 2 series and the huge Wash and Cure Max.
Mark your calendars for August 31st, 2023, at 9:00 AM EDT. Guiding the proceedings through this exciting event is the host, popular TikTok personality Ben Pendergast (@itsboyinspace).
You can see the livestream on Facebook, YouTube, and TikTok by clicking on those links.
Prior to the livestream, make sure to follow the live interview between Jonathan Levi and Anycubic Vice President James on August 29th, 9:30 PM EDT on YouTube
3. A-Creators Fest Continues with Exclusive Offers
The A-Creators Fest Livestream guarantees an engaging experience for attendees and promises a series of enthralling moments, starting with the game-changing Kobra 2 series that's set to redefine the 3D printing landscape.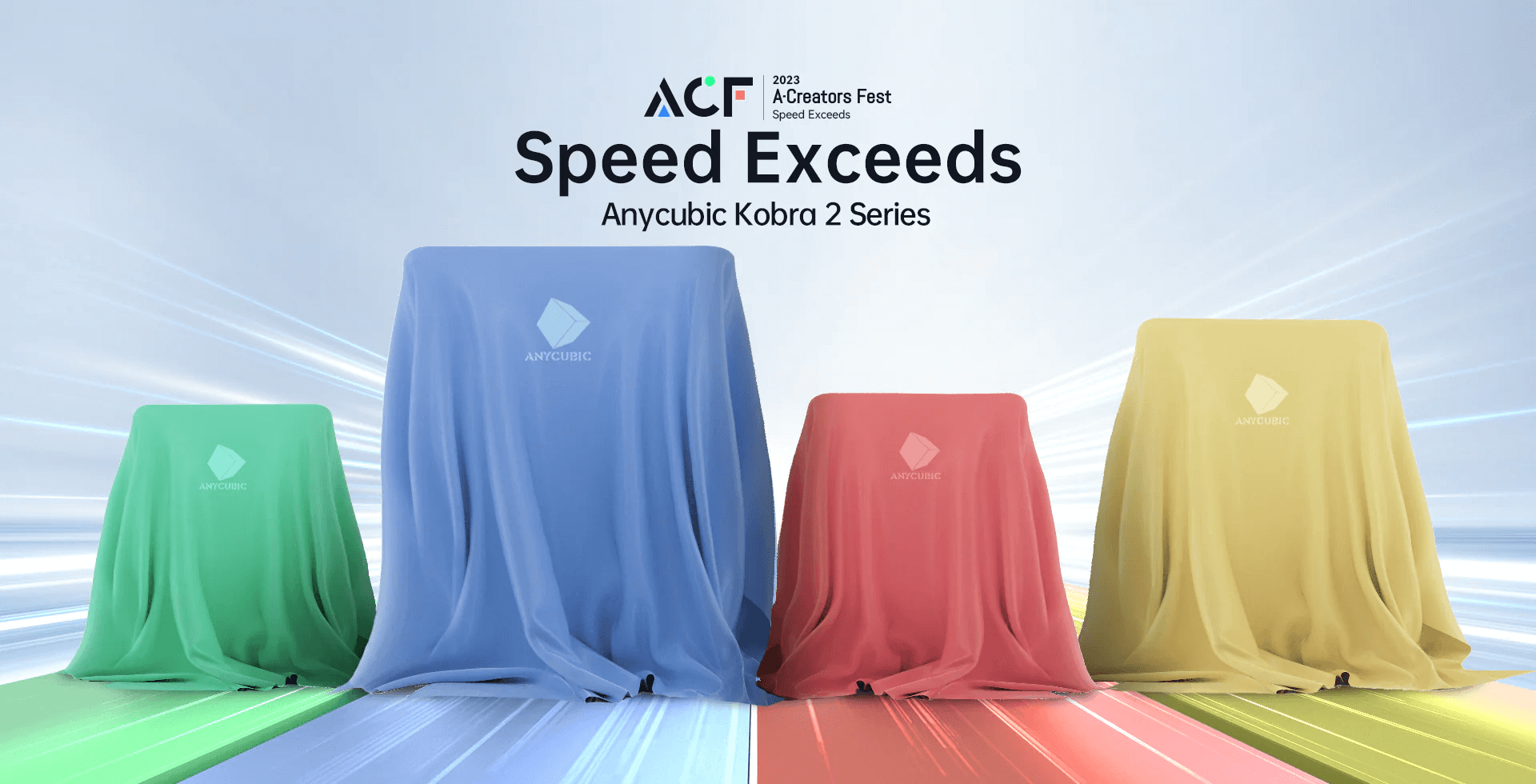 Additionally, the groundbreaking Wash and Cure Max will also be revealed. These technological marvels will be showcased, offering participants the chance to obtain tools that can turn their creative ideas into tangible realities, all within the A-Creators Fest environment.
And of course, the celebration would be incomplete without exclusive offers for fans of the Anycubic brand and you can find out more about some of the early-bird offers at this link.
4. PrintTech Connect: Anycubic's Practical Salon
At the event, Anycubic will be extending a warm invitation to friends and users worldwide to partake in Practical Salon, which will be a celebration of innovation, and serve as a base for ideas to converge and flourish among the user base.
Set to take place on September 1st at 2:00 PM CST, the Practical Salon will offer a distinctive platform for hands-on engagement, and the Global Innovation Rendezvous event will provide a glimpse into the very heart of the company's commitment to innovation.
Distinguished media partners and influential figures will gather for candid conversations, sharing authentic insights. Led by Anycubic's engineers and management, this workshop and communication session will unfold as an interactive exchange of knowledge and exploration.
Set A Reminder!
So you have just a few days before the week long event begins.
Just as a reminder, the event will be held both locally at Formnext China 2023, and will be streamed online on various social media platforms, whose links we have posted in this article.
Set your reminders and calendars and whatnot for the 2nd September, and be sure to join in the event, which you can read more about at this link.
Come and let us know your thoughts on our Facebook, Twitter, and LinkedIn pages, and don't forget to sign up for our weekly additive manufacturing newsletter to get all the latest stories delivered right to your inbox.
منبع: https://3dprinting.com/news/anycubic-to-host-a-creators-fest-to-celebrate-8th-anniversary/