In the world of modular synthesizers, Geert Bevin, renowned for his work on Moog apps, has introduced a new additively manufactured concept: 3D printed modular cases that are themselves modular. Say hello to GeertRack, a new approach to modular synth setups that's turning heads in the music tech community.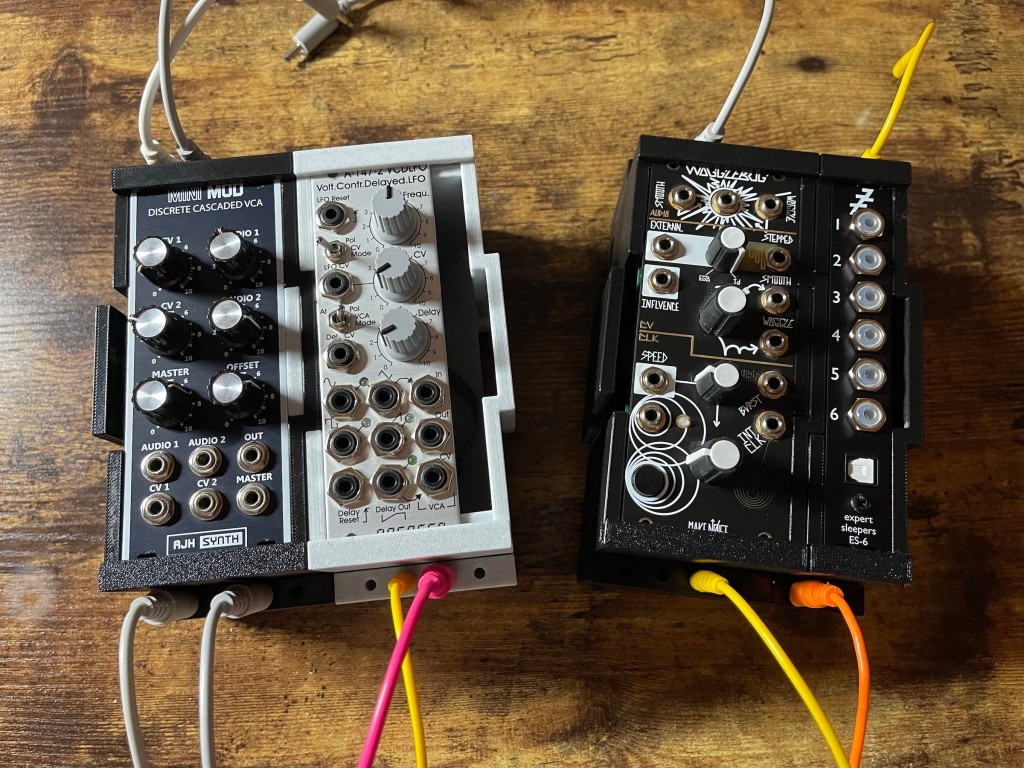 Geert's ingenious solution redefines the concept of modularity in synths by providing individual boxes for each module, eliminating the need for a fixed rack and screws, as has been the more traditional approach. Modules simply slot into their designated boxes, and a cover snaps in place to hold them together. This allows musicians to easily swap modules without fussing with tools or worrying about available horizontal space.
Key features of GeertRack include:
– Screwless Module Installation: Modules effortlessly slot into place, secured by a snap-on cover.
– Removable Back Access: Easy access to connectors for hassle-free patching.
– Power Integration: GeertRack accommodates a 4ms Row Power module and multiple connectors via a bus cable.
– Cable Management: Thoughtful cable holders help you keep your patch cables organized.
– Beverage Holder: Yes, you read that right! GeertRack includes a can holder designed to fit American and international can sizes.
Geert's innovative design has garnered attention and discussions on forums, with users excitedly sharing their thoughts and suggestions. The release details are still in the works, but Geert's forward-thinking approach promises a bright future for modular synthesis enthusiasts.
You can read more about the project over at this link.
Source: cdm.link
Come and let us know your thoughts on our Facebook, Twitter, and LinkedIn pages, and don't forget to sign up for our weekly additive manufacturing newsletter to get all the latest stories delivered right to your inbox.
منبع: https://3dprinting.com/news/3d-printing-makes-modular-synths-more-modular/