Unveiled at Singapore Design Week, Altostrata is a 3D printed pavilion made from compostable sugar-based PLA. It showcases mobile 3D printing platform Fab.Pub's circular design principles: reduce, repurpose, reuse, and recycle. The structure demonstrates waste minimization and sustainable resource utilization. Its panels are flexible and reconfigurable, allowing for easy transportation and diverse functionalities.
Developed by Mamou-Mani Architects, Altostrata is a physical manifestation of Fab.Pub's goal to establish mobile printing factories globally. The platform is geared towards digital fabrication, giving industry professionals access to advanced 3D printing machines that support local, renewable, and recyclable materials. This approach aims to reduce waste and carbon emissions substantially.
Arthur Mamou-Mani, the designer behind Fab.Pub, envisions a decentralized, localized fabrication model powered by mobile 3D printing farms. These farms would leverage sustainable materials and technologies to reduce the overall environmental impact. Singapore, being a city with a focus on design and technology, served as the launching pad for this initiative.
The pavilion will continue to travel, with its next stop at Dubai Design Week in November, followed by Europe in 2024. The display also features a series of talks focusing on artificial intelligence in interior design and the incorporation of renewable materials into mainstream applications.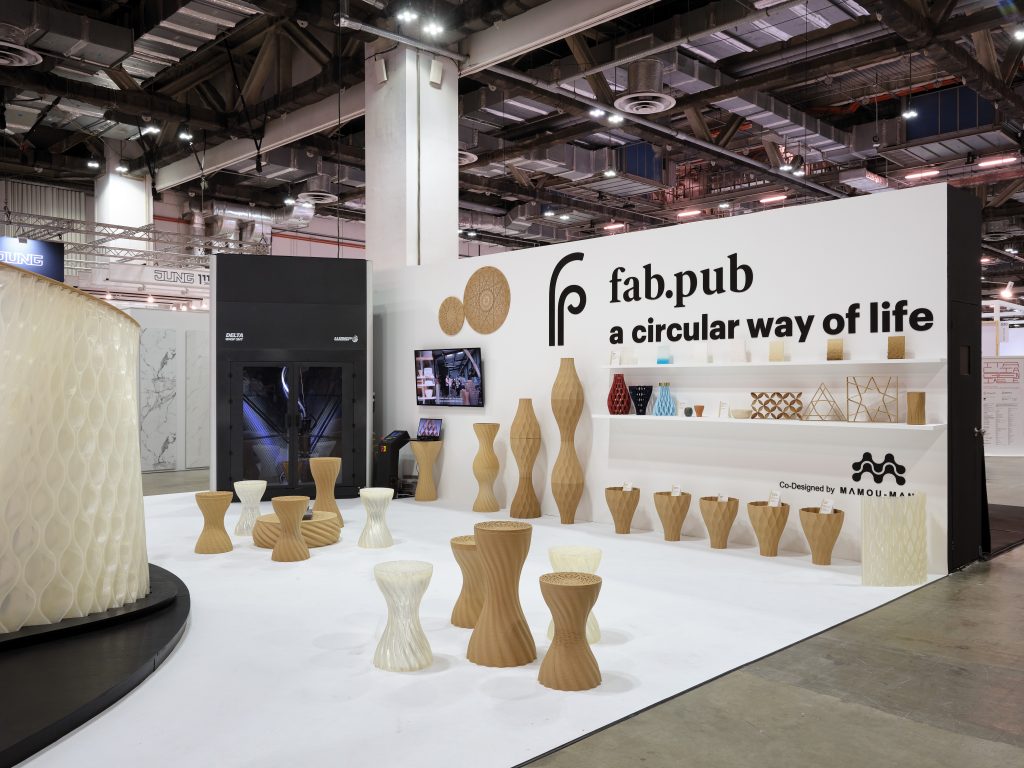 With the traveling exhibit, Altostrata and Fab.Pub are setting new standards for sustainable, localized manufacturing. Their focus on circular design principles and mobile fabrication units has the potential to shift industry practices towards more sustainable solutions in the long term.
Source: Architectandinteriorsindia.com
Come and let us know your thoughts on our Facebook, Twitter, and LinkedIn pages, and don't forget to sign up for our weekly additive manufacturing newsletter to get all the latest stories delivered right to your inbox.
منبع: https://3dprinting.com/news/sugar-based-3d-printed-pavilion-revealed-in-singapore/