In a stride toward sustainable aircraft and spacecraft, Stratasys is leveraging Hexagon's simulation software to engineer lightweight aerospace components. The strategic move seeks to expedite the introduction of innovative and sustainable air and space vehicles. The company's utilization of 3D printed plastic parts holds the potential to curtail energy consumption while enhancing the operational range of novel aircraft.
Announced in November 2022, Stratasys has harnessed Hexagon's simulation technology from its Manufacturing Intelligence division. This technology delves into the dynamics of Stratasys' ultra-lightweight Antero polyetherketoneketone (PEKK) and its additive manufacturing procedures. This partnership addresses the hesitancy surrounding adopting additive manufacturing for structural aerospace components, primarily due to the stringent safety requirements and regulatory mandates inherent to the aerospace sector.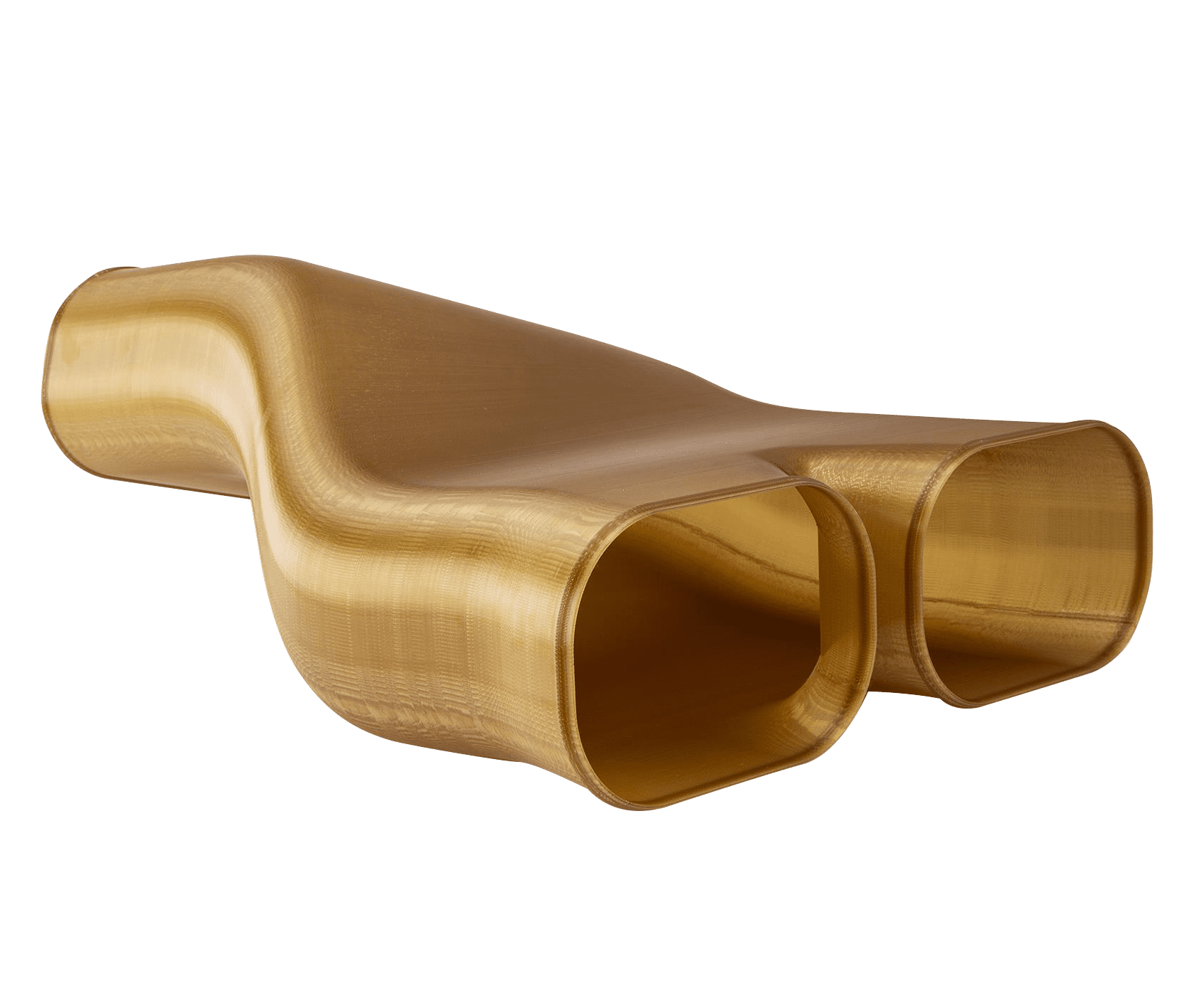 Foster Ferguson, Stratasys' Global Director of Aerospace, underscores the significance of precision in meeting standards and specifications. The Hexagon Digimat software emerges as a linchpin in this process, offering the necessary tools for comprehensive data characterization and technical validation.
Hexagon's Digimat materials exchange ecosystem integrates multi-scale models of Stratasys' Antero materials meaning that engineers can now accurately predict performance based on chosen materials and approved aerospace-ready 3D printers. Notably, the digital simulations encompass real-world use cases and certification trials, eliminating the need for initial physical prototypes.
Lockheed Martin's application of Antero 840CN03 in crafting NASA's Orion spacecraft docking hatch cover exemplifies the practicality of Stratasys' materials in aerospace engineering. Foster Ferguson also emphasizes the economical importance of lightweighting, reducing fuel costs through weight savings. Beyond merely meeting regulations, simulation software benefits include safety assurance, equivalence testing, and avoiding overengineering pitfalls.
Come and let us know your thoughts on our Facebook, Twitter, and LinkedIn pages, and don't forget to sign up for our weekly additive manufacturing newsletter to get all the latest stories delivered right to your inbox.
منبع: https://3dprinting.com/news/stratasys-makes-use-of-hexagon-simulation-software-for-aerospace-lightweighting/