3D printing has revolutionized manufacturing, enabling the creation of intricate shapes and structures. However, when it comes to printing ceramics using lasers, the process becomes more challenging. Researchers at the Swiss Light Source (SLS) and the Paul Scherrer Institute (PSI) have broken new ground by capturing 3D insights into this complex manufacturing process through tomography, shedding light on the microscopic intricacies and offering potential for technology enhancement.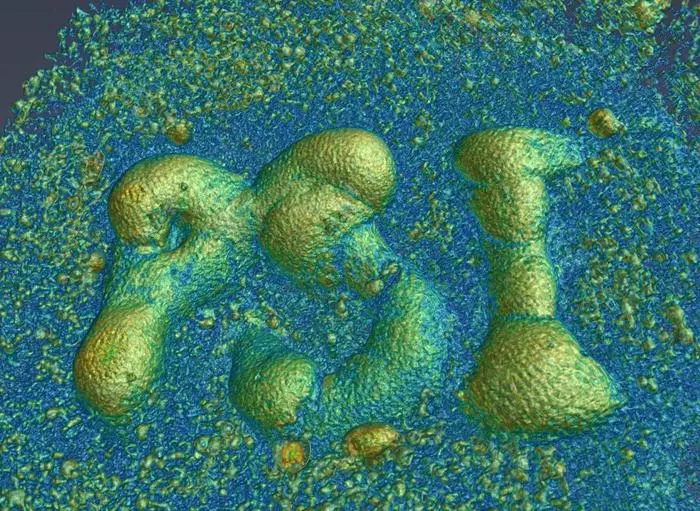 Traditional 3D printing, particularly in aerospace, automotive, and medical industries, relies on laser-based powder bed fusion (LPBF). LPBF involves layering fine powder on a substrate and melting it with a laser to form the desired shape, repeated layer by layer. While 2D X-ray images have been used to study the process, the PSI researchers wanted to delve deeper and visualize it in 3D.
Their breakthrough involved using aluminum oxide, a hard and brittle ceramic material. Overcoming the challenges of rapid rotation and preventing material dispersion, they successfully tracked the printing process in 3D. They used a high-speed camera and microscope to capture 100 3D images per second, revealing the surprising behavior of the melt pool.
The researchers' approach also allowed them to observe the formation of pores and hollows as the material solidified, crucial for future applications. The findings hold promise for improving LPBF technology, though practical applications may be some way off.
As the institute's machine undergoes upgrades, the capabilities for studying denser materials with higher resolution will expand, further advancing LPBF technology.
Come and let us know your thoughts on our Facebook, Twitter, and LinkedIn pages, and don't forget to sign up for our weekly additive manufacturing newsletter to get all the latest stories delivered right to your inbox.
منبع: https://3dprinting.com/news/paul-scherrer-institute-visualizes-meltpools-in-3d/