The U.S. Coast Guard's icebreaker, USCGC Healy, is embarking on a seven-week Arctic journey, hosting researchers from the Naval Postgraduate School (NPS). The Arctic mission is to investigate how extreme Arctic conditions impact crew performance and explore advanced additive manufacturing technologies in adverse sea environments.
Led by Dr. Nita Shattuck, a professor at NPS, the study aims to enhance the readiness and safety of Coast Guard and Navy crews operating in challenging Arctic environments. Crewmembers face harsh conditions, including near-constant daylight, extreme cold, and isolation, making healthy sleep and performance optimization critical.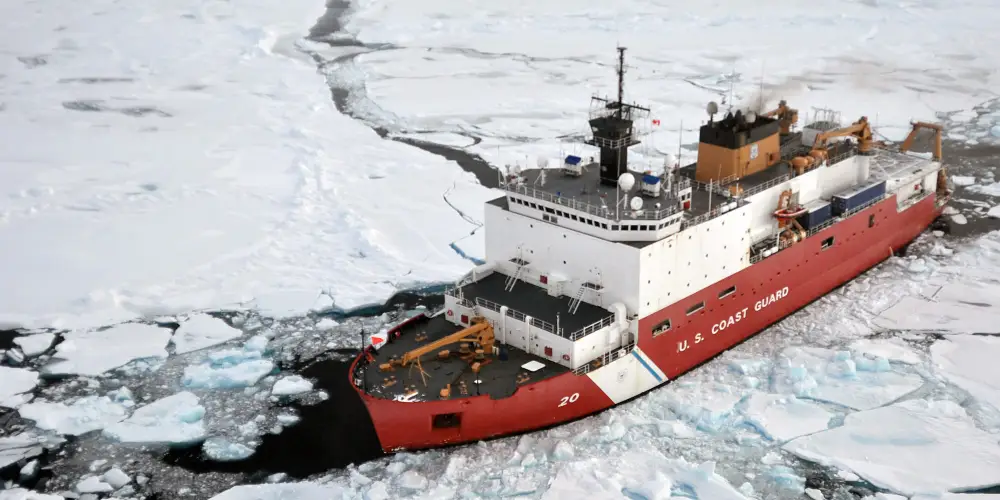 The research will utilize innovative wearable technology to continuously monitor crewmembers' physiological data, such as sleep patterns, heart rate, and oxygen saturation. The findings will provide insights into improving shipboard habitability and enhancing warfighter readiness.
Additionally, the study involves testing an Amos01 3D printer equipped with a data acquisition system to assess its performance in the Arctic's challenging conditions. This could prove invaluable for 3D printing parts at sea, especially in remote or contested areas with limited supply chains. The project aligns with the U.S. Tri-Service Maritime Strategy's goals of enhancing integration among the Navy, Marine Corps, and Coast Guard.
Homeported in Seattle, Washington, the Healy is the largest vessel in the Coast Guard and the United States' most technologically-advanced icebreaker.
As Arctic operations continue to grow, the lessons learned from the research on the Healy will likely influence future ship designs and operational concepts, ensuring that crews (and equipment) can operate at peak performance in the harshest conditions.
Come and let us know your thoughts on our Facebook, Twitter, and LinkedIn pages, and don't forget to sign up for our weekly additive manufacturing newsletter to get all the latest stories delivered right to your inbox.
منبع: https://3dprinting.com/news/3d-printing-to-be-trialed-in-arctic-mission/